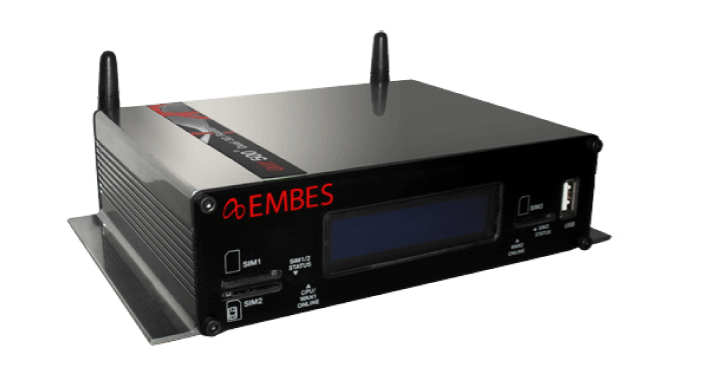 air500® is one of the best innovations of designing 3G Cellular Router with highest performance in which that can install 2 cellular modules simultaneously both GSM(HSPA/UMTS) and CDMA2000 1xEV-DO Family. The air500 is able to support the connection of the 2 modules via 3 SIM Card which is provided by same or different mobile operator. This platform is flexible design so that you can benefit to design the wide range network configuration such as;
Option 1 : One HSPA Module, One SIM
Option 2 : One HSPA Module, Two SIM with the difference mobile operator
Option 3 : One CDMA200 1xEV-DO Module, One SIM
Option 4 : Two Module HSPA, Two SIM, Two Operator with active-active redundancy network
Option 5 : One HSPA Module, One CDMA2000 1xEV-DO Module, Two SIM with active-active redundancy network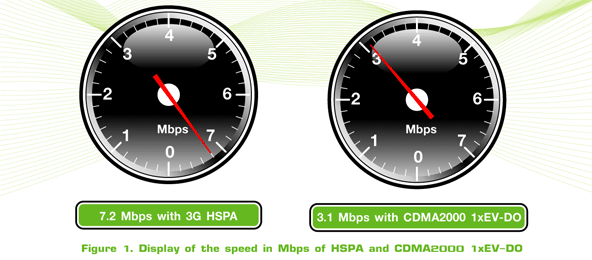 Rather than an impressive speed of 3G data rates, with network design in option 4 and option 5 as above, it's FULL Redundancy Network by separating two connections line with two differentiate networks for backup each other which means you would reduce the percentage of downtime as much as possible in designing and managing your network.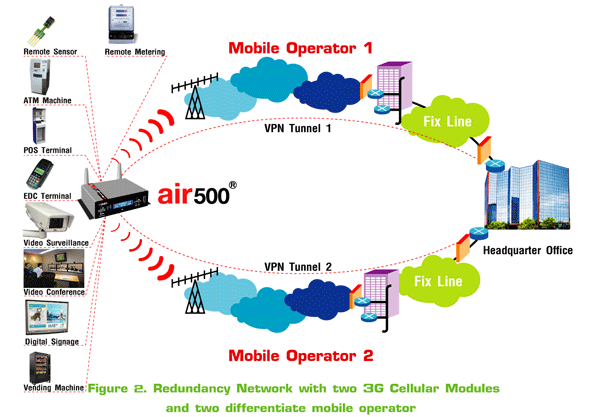 As for Port Interface, air500®'s strength is the provision of 1 WAN and 3 LAN ports which enable to divide Segment for increase the level of security of your data. In addition, you can benefit from WAN Port by connecting with Wireline Network such as ADSL or Satellite. This can be easily accommodated because air500 will choose which network suits your network the best.
          You can easily configure individual devices through web based configuration and many devices through iManagement, intelligent remote device management software that provides easy setup, configuration, reporting and monitoring for large installations. Also, you can proactively monitor for problem devices including excessive data usage, signal strange problem and upgrade thousand devices easily.
           air500® can achieve other abilities and qualities according to regular standard for high performance Router. The hardware based has designed on embedded system rules that use low power consumption and industrial design so that can be used in the extreme environment including the software design that concerns data security certified by nationwide standard while still maintaining its flexibility during performance. Therefore, you can benefit from air500® to use with the wide range of applications that use Ethernet Protocol and also Serial Protocol in a form of Serial Server. Some of the examples are Video Surveillance, Video Conference, Digital Signage, ATM Machine, EDC Terminal, Data Logger, Data Transferring between Headquarter and Branch, Retail/POS sites, remote printer, new construction locations, temporary office, industrial automation, traffic management, medical, vending machine and much more.
          As a conclusion, air500® intelligence can generate new vision to help you decide and choose 3G Network that is fully qualified with speedy, stability, data security and high flexibility. Today, you can be confident selecting 3G Network as your primary network and backup simultaneously in the same piece of equipment.
CPU 32-Bit RISC Architecture
3 x Ethernet 10/100 port
1 x WAN port
1 x USB 2.0 port
3 x PUSH SIM Socket
1 x Serial/Console port
LED Status

CPU / SIM Online
SIM Status

Real Time Clock
Hardware Watchdog
50 Ohm SMA Connector
Standard Antenna 2 dBi gain (optional : High Gain Dipole 14 dBi)
Operation Temperature -25°C to +70°C
Storage Temperature -45°C to +85°C
 Relative Humidity 5% to 95% (non-condensing)
AC Adapter 5V 3A
Dimension (WxDxH) 190x120x46 mm.
Weight 800 g.
air500_1H850
3G : HSPA 850/1900/2100 MHz
air500_1H900
3G : HSPA 900/1900/2100 MHz
air500_1C800
air500_2H850
Dual 3G HSPA 850/1900/2100 MHz
air500_2H900
Dual 3G HSPA 900/1900/2100 MHz
air500_1H8501C800
Module 1 ~ 3G HSPA 850/1900/2100 MHz
Module 2 ~ 3G CDMA2000 1xEV-DO
air500_1H9001C800
Module 1 ~ 3G HSPA 900/1900/2100 MHz
Module 2 ~ 3G CDMA2000 1xEV-DO
Software Feature and Protocol Suppor
DHCP
NAT Static and Dynamic
TCP Port Forwarding
Dynamic Routing : RIPv2, OSPF
Tunnel : IPIP, GRE (10 Tunnel Included), GRE keepalive, L2TP Compression
IPSec : AES, 3DES
Management and Configuration
SNMP V1, V2
Web based
SMS Reset
Wireless Carrier Specification and Certification
3G HSPA
Triple-Band HSPA/UMTS(WCDMA) 850/1900/2100 MHz or Triple-Band HSPA/UMTS(WCDMA) 850/1900/2100 MHz
HSUPA download up to 7.2 Mbps, upload up to 5.76 Mbps
HSDPA download up to 3.6 Mbps, upload up to 384 Kbps
UTMS download and upload up to 384 Kbps

GSM GPRS/EDGE

Quad band 850/900/1800/1900 MHz
EDGE Class 12 Throughput up to 240 kbps
GPRS Class 12 Throughput up to 80 kbps
3G CDMA2000
CDMA2000 1xEV-DO Rev.A download up to 3.1 Mbps / upload up to 1.8 Mbps
CDMA2000 1xEV-DO Rev.O download up to 2.4 Mbps / upload up to 153.6 Mbps
CDMA2000 1xRTT download and upload up to 153.6 kbps